#FUTUREinSLOVAKIA 6 minutes of reading
Fashion designer Petra Famlerová: Slovakia will one day be a country where everyone can be just themselves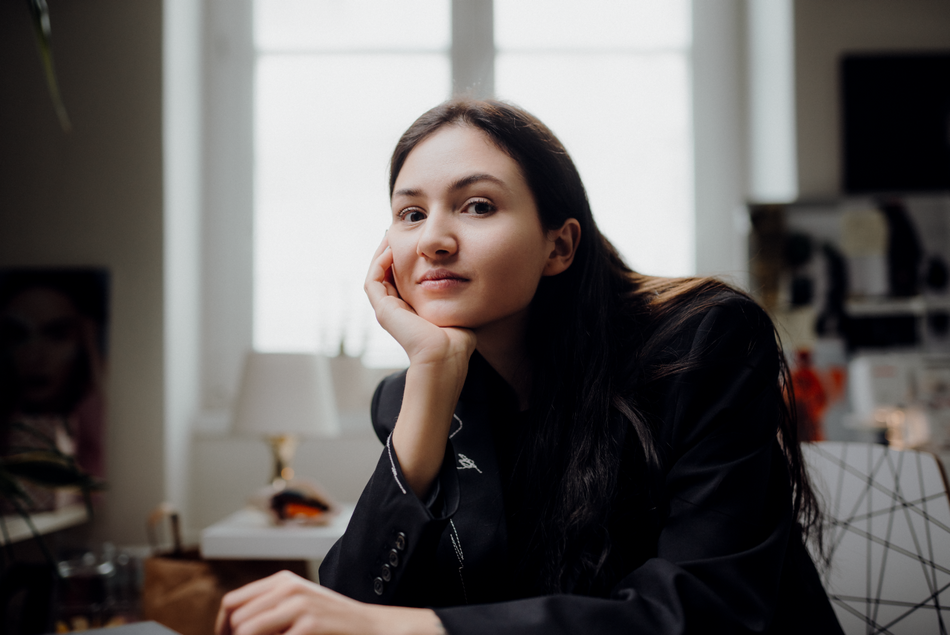 Petra Famlerová studied in Denmark, because it had always been her dream to study at a foreign university. While she chose the Nordic country and the university randomly, this decision changed her life. It was there that she discovered her passion for fashion and design. 
In this article you can read about: 
Petra Famlerová's path to designing clothes 
What makes her brand FAMALE different
Why she returned home from Denmark and what she learned there 
How Slovaks change their clothes shopping behaviours 
Why she is satisfied in Slovakia 
Fashion was not a plan
As Petra often remarks, her involvement in the fashion industry happened at random. "I never profiled myself as a designer. I wanted to try studying abroad, so I chose Denmark, the Via University College in Herning. While I started to study marketing there, I got to like the fashion design field, so I switched and started to fully focus on it," creative designer Petra reveals, adding that everything was just one big coincidence.
In addition to project-oriented teaching, an individual approach to students was what she particularly liked about the foreign school. "The Danes are better at preparing people for life after school: they want to make sure that we're not just thrown into the water, but we know how to swim," she explains.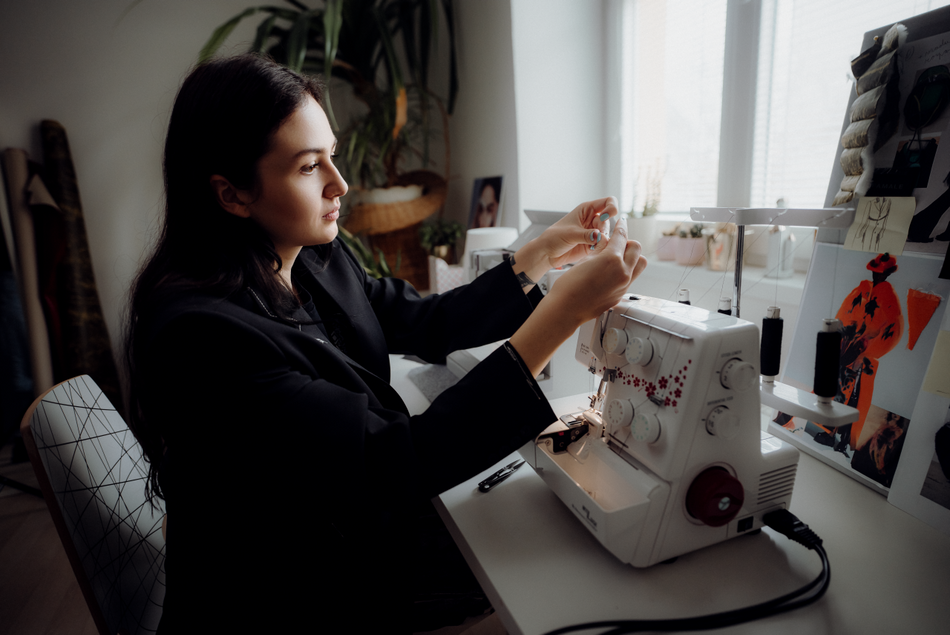 "If someone is a clever, kind and hard-working person, over time they will find their customers and their place in Slovakia."
Good and sustainable at home
Over time, and especially with the outbreak of the pandemic in 2020, Petra started to miss home, so she returned from abroad after almost five years. During her short visits home, Petra noticed that Slovakia was gradually changing for the better. "Today's Slovakia is more conscious and local than it was at the time I left. More vegan and vegetarian restaurants have opened up, the first zero-waste shops have emerged and people are buying in second-hand stores to a much larger extent," she points at advances towards a sustainable lifestyle. 
People in Slovakia are thus also beginning to focus on local products, similarly to what has long been the case in Denmark. "The Danes have a different shopping mentality not only with regard to fashion but also in food, and they prefer local products. They are dressed from head to toe in Danish brands. In fact, they are proud of them, and this is a quality that all Slovaks should acquire. We are slowly transitioning to this, though," she says about her experience.
"If you have a vision and motivation, come back even at the cost of losing some comfort. You will have the opportunity to be a role model for others."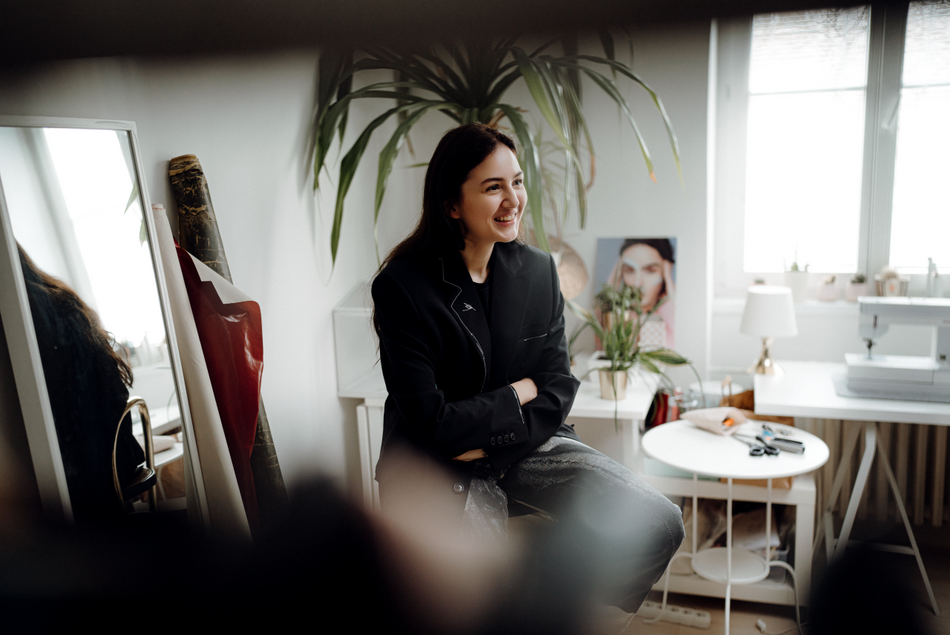 She is benefiting from her experience in Slovakia
Petra gained a lot of experience while studying abroad. Her stay in the new environment strengthened her personality. For example, as an introvert, she had to struggle to make new contacts, but this is no longer a problem for her today.
In the foreign world, she also acquired autonomy, responsibility and diligence. "But the most important thing is that I found what fills me up here, and thanks to that I do what I enjoy," the fashion designer recalls, adding: "I have support and backing here and Slovakia is my home. And I also found many positives here as regards my profession. For example, networking is much easier. If someone is a clever, kind and hard-working person, over time they will find their customers and their place."
"It's easier to complain what it's like here, but it's bolder to try to change something."
Petra does not regret returning home and is happy here. She would have returned home even if there was no pandemic. She has her hands full of work and her loved ones are around her. She says it's easier to swear at what it's like here, but it's much bolder to change it. "Breaking one's way through is about equally difficult anywhere, though the home country's culture and mentality are closer to me," she explains.
And what would she say to people who are hesitant about returning to Slovakia? "If they have a vision and motivation, they should come back even if they may have to give up come comfort. But they will have the opportunity to be a role model for others." 
What's Petra's notion of Slovakia 10 years later? 
"I don't know if ten years will be enough, or even if it will ever happen. If I am to be positive, or even utopian, I see Slovakia as a country without corruption, Nazism, as a modern place where everyone can be just themselves without hate; a country where there is peace, where education develops potential in young people. That's where I want to see Slovakia."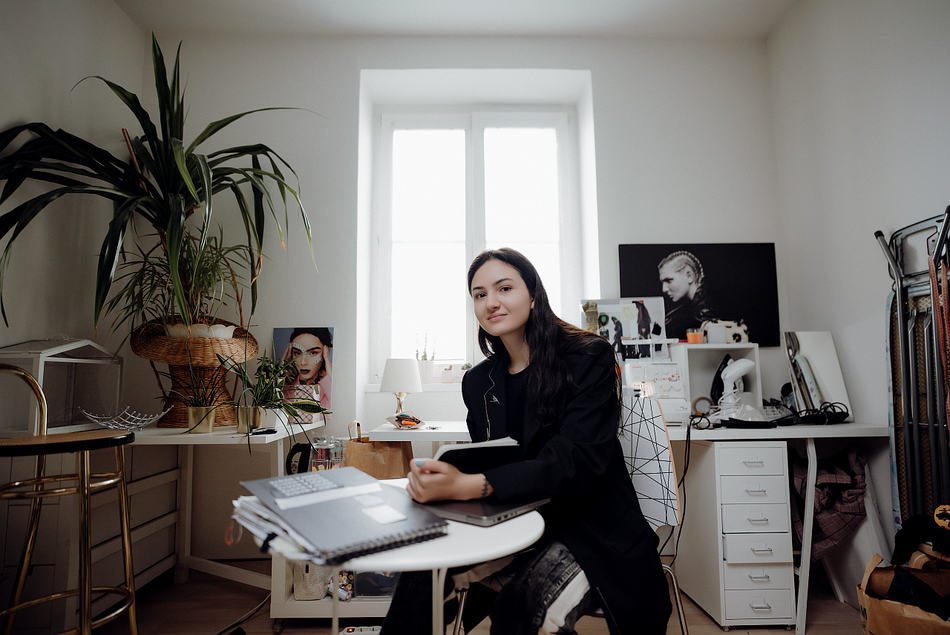 We help returnees to build their dreams
Skilful people with a business plan can develop their ideas thanks. For smaller companies, sole traders and creative people who are starting up their own brands or companies, there is a perfect match: Business Loan with EaSI Guarantee. This means that entrepreneurs do not need to pledge their tangible or intangible assets as the loan is secured by an EaSi guarantee. The loan amount is from 1,000 to 25,000 euros and maturities range from 3 months to 7 years. Another benefit is a reduced interest rate, which will be particularly appreciated by freshman entrepreneurs.

Petra Famlerová
Petra Famlerová is a native of Modra. She completed her university studies at the Via Design School in Herning, Denmark. During her studies, she undertook a study stay at Griffith College in Dublin and an internship at Teenage Engineering in Stockholm under Ann Sofie Back. In 2021, she won the Best Fashion Graduate award for the best graduate fashion designer, awarded by the Slovak Fashion Council. She founded the FAMALE brand, which is oriented at unisex models and the reuse of material residues and local materials. She has participated in a number of major fashion events, such as London Fashion Week. In addition, she works as an assistant designer for the Slovak brand Buffet and, also, as a styling assistant in various projects.